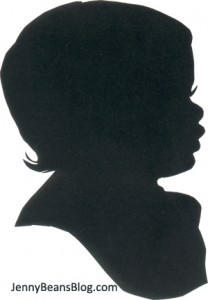 After Jax and I recovered from the colic, I fell so head over heels in love with him that it was almost gut-wrenching.  It was as if he had breathed life into me.  I reveled in everything he did. 
"You're my sun and my moon," I told him over and over and over. 
I was complete.  I did not need another baby. 
But Jax needed a baby.  He needed someone to laugh with, to tell secrets to, to take baths with.  He needed someone to share his childhood with.  And because I loved Jax so much, I decided to have another baby.
For all of the hell I went through to get pregnant with Jax—all of the IUIs, a miscarriage and then IVF—Moose was, by contrast, a piece of cake.  I think this was because I was too busy being a mommy to Jax to obsess over trying to get pregnant.  It was a stellar IVF cycle with the probability of multiples a nerve-racking reality.  After a lot of soul searching, I decided to transfer only one of the blastocysts.  It was the right decision.  That hardy little microscopic blast was Baby Moose. 
While he may have been born second, Moose made it clear from the beginning that he would not play second fiddle to anyone.  He was his own baby, and I called him my heaven and my earth, and I realized that I could love him just as much as Jax.
Today marks two years since Moose came into our lives, and it is in celebration of his birth that I wrote this letter.
My darling Moose,
When the angels brought you to me, I cried from happiness.  You were exquisite—a perfect little baby in every way.  And since that day, your curiosity, your mischief and your devil-may-care smile have brought our family more joy than you could ever imagine.
You and your brother have turned on a light in our family.  You have brought laughter and happiness and silliness in our house.  And a little worry too.  You still have the remnants of a goose egg on your forehead from a fall on the patio last week, and on Monday you busted your lip when you were running and tripped over Papa's foot. 
There is not a matching pair of shoes to be found in the house because you are busy walking around in them.  A couple of months ago you walked outside in only a diaper and Jax's crocs indifferent to the fact that the thermometer registered 40 degrees and the shoes were on the wrong feet.
You love taking baths with Jax and you fight over who sits in front of the faucet.  The two of you together have emptied every bottle of liquid soap and shampoo into the bath to make bubbles. Nothing is safe with you in residence.  I find trains in the washing machine and Papa's toothbrush in the toilet. 
You love ice cream and sunshine and your big brother.  You are a little flirt and you love to sing, play peekaboo and sit in my lap on the rocking chair while I read stories—a place of which you've become very territorial.  When I've held another baby or your brother, you've tried to climb into my lap too.  You are a little snuggle bunny, and I am most content when I'm rocking your sweet little slumbering body. 
You were born on my grandfather's birthday.  He was a good, kind, strong, hardworking man who lived a long, happy life.  And I named you after him so that he might watch over you.
My little Moose, you are a gift from heaven, and I pray that your life will be filled with love, laughter and happiness.
Mommy