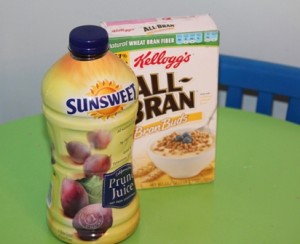 I once decreed that if you were to leave your house on a Saturday looking like shit, you would have a 25 percent chance of running into an old boyfriend.
On Saturday I amended the law:  if you go to the grocery store looking like shit with a contrary toddler in tow and a list that includes prune juice and All-Bran, you are guaranteed—100 percent—to run into your old boyfriend.
And his wife. And her 2-carat diamond ring.
The toddler will be raising hell because he wants a helium balloon that you don't want him to have because they always get tangled up in the ceiling fans that are always mysteriously turned on (most likely the ghost of Emma Louise).
The erstwhile boyfriend will look at you, the screaming kid, and the contents of your buggy with appall.
The new wife will look at your naked finger and smile smugly and say, "Jenny, I didn't know you'd gotten married."
And you will somehow summon uncharacteristic aplomb (most likely channeled from the ghost of Emma Louise) and wink and say, "Who needs a husband?!"
Note from Jenny:  I. Am. In. Hiding.  That is the last time I will ever buy prune juice and All-Bran for Papa.