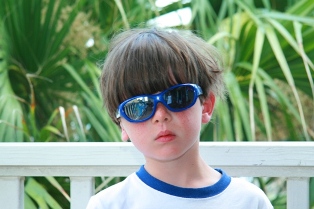 Lately, Jax can't eat enough. He turns 5 next month, and he weighs 44 pounds—about the same thing he weighed last year. I think he's about to have a growth spurt.
He also wants a puppy.
"We already have a dog," I told him.
"But Hyacinth is your dog, and Rooster is Papa's dog," he argued. "I want my own dog."
Later, Papa, who saw a cute pug puppy, picked up the argument.
"A puppy would give you some good blog material," he said.
"You know what would give me even better blogging material?"
"What?"
"You and the puppy living out in the garage."
And then I laughed because sometimes I just amuse myself.
Papa didn't think it was funny.