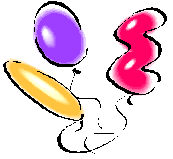 Many moons ago when I was young and naïve with acne decorating my chin, I discovered writing.  It was in Mrs. Dyson's English class after turning in a creative writing essay.  I can't remember what I wrote about—unrequited love, the acne on my chin, mechanical problems with my VW bug, but whatever it was, Mrs. Dyson liked it, and I discovered a craft that appealed to me.
I liked the freedom of expression, the rhythm of prose, the artfulness of writing. I liked building castles with words. 
Then I did a brilliant thing.  I went to college and majored in English.   English is a great major… if you want to be a teacher, if you want to go to law school, if you are independently wealthy.  But if you don't have a plan, you are not likely to get a lucrative job. 
I had no plan.
So I set out to be a writer.  I just wasn't sure what kind—a novelist, a journalist, a poet, a grant writer, a writer of children's books or instruction manuals, an ad writer.  After college when I didn't get a single interview for the scores of writing jobs that I applied for, I did what any resourceful young woman would do—I became a secretary (this was way back when secretaries were called secretaries, not administrative professionals). 
I didn't like being a secretary, and I went to graduate school for a master's degree in—if you guessed English, you guessed right.
After a couple of years of graduate classes, I landed in France on a fellowship teaching college English.  It was a great year, and I started writing a book.  When none of the publishers I'd sent my manuscript to jumped to publish my work, I approached my hometown newspaper with an idea for a column about being an American in Paris.  The editor was so overjoyed to have a Paris correspondent that she forgot to discuss payment.  When I inquired, she offered me $25 a column.
While I wasn't overwhelmed by the remuneration, I was convinced I had arrived as a writer.  Evidently, Mimi and Belle thought I had too because every time a new column was published, Bonnie and Clyde set out for extra copies with Mimi driving the getaway car and Belle depositing the requisite quarters for one newspaper and walking away with half a dozen.  It's not that Mimi was a hoarder—she just wanted to send copies to her family.  All of her family.
Eventually I returned stateside and got a public relations job writing fun stuff—press releases and newsletters and eventually web articles and magazine articles—and although I wasn't getting rich, I was making more than $25 a week, and I had a modest pension plan and health insurance.  But I missed having carte blanche to write what I wanted.
This is how I found myself putting together a website last spring.  Putting together a website with limited technical abilities is time consuming, and by the time I discovered the daunting magnitude of the mommy blogosphere, it was too late to turn back—I'd done too much work—so I sallied forth anyway.  It was, after all, to be a chronicle of Jax's and Moose's beginnings, and if I found a few readers to share my stories with, that would be icing on the cake.
It's been a year now, and it doesn't pay as much as my newspaper job did—it's actually more on the scale of what I pay Mimi to watch Jax and Moose.  It's a lot of work on top of my other jobs—my day job, my mommy job, my freelance job—and sometimes it's really a burden to churn out a post.  There are some posts I crank out in 15 minutes and then there are some that I struggle with and write and rewrite, and still they don't work.  And even when I write something that I later decide is crap, I still have this audience of incredible people whose lives have touched mine, and whose lives I have touched, who respond.
I can't tell you how gratifying it is to wake up and see your comments, to know that you had your coffee (or your bloody Mary) vicariously at Maison Bean, to know that you are in my camp. 
Thank you. You rock!