We have two snakes in the house. Their names are Ichabod Crane and George Washington. The kindergartner named them. One is yellow and the other is blue.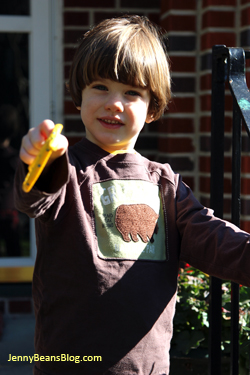 They're plastic. But I still scream when I see them and run through the house with Moose following behind me going, "Sssssssssssssssssssssssss."
"No, please don't get me. Go get Papa," I plead.
And then Moose, being an obedient little boy, goes after Papa.
Papa jumps up in mock fright and Moose giggles and tries to sic the snake on him.
It's a vicious cycle, but, hey, we're burning a few calories.
We also have an anteater. The kindergartner—that would be Jax—drew the name of a Rain Forest animal out of a hat and was given instructions to learn about the animal, write down three facts about said animal, then construct a model (instructions specifically said no drawings), and prepare to give a presentation in class.
The one time I would have chosen for him to pick a snake, Jax chose a &#@! anteater.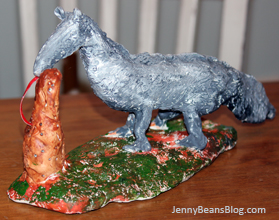 So I asked Google how to make a clay model anteater. And Google said to construct a skeleton out of aluminum foil and wire and slap clay on the carcass.
It was a family affair, and when it was done, the Bean anteater looked like a cross between a weenie dog and a horse. The body was too long. We all agreed. So I took a small saw and cut an inch out of the anteater's midsection, and then I used a wooden skewer reconnect his front and hind quarters and more clay, of course, to patch him up.
I made Jax practice his presentation several times.  The kid can't be still, and I'm afraid he's going to screw up my grade.
That's about as exciting as it's been at Maison Bean these days.