"Load up the cannons, me mateys!" I shouted to my crew, Calico Jax and Madman Moose.
It was pirate night, the first Friday of the month, and the little Beans and I were in our PJs and pirate hats on the couch eating popcorn by candlelight.
The smoke detector in the hallway beeped at annoyingly close intervals because the batteries were low.  And Daffy, the dog from hell, lazed on her pillow at my feet chewing on a rawhide.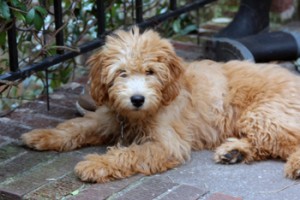 Suddenly a black water balloon came hurling through the window and landed with a splat spraying water all over the dog from hell. The canine sprang into action barking her head off, and I followed behind her, looking none too formidable in my nightgown and bare feet.
"Billy!" I shouted at the window that was slightly ajar.
Billy is my boyfriend of 10 months. He's a 42-year-old juvenile delinquent with shaggy salt and pepper hair and a slow, sexy grin. In the street light he stood wearing faded Levis and his old ratty Fish Naked t-shirt. He'd tied a navy bandana kerchief style around his head, presumably in honor of pirate night.
"Billy!" The little Beans hollered right behind me, delighted that he was crashing pirate night. I flipped on the overhead light.
Billy had been expressly told to stay away from pirate night this month.  Billy is a ne'er-do-well, and he'd stood me up the week before to drink beer and play poker with his buddies. I was still hacked off, which is why he'd been banned.
The problem with Billy, though, is that he wears those Levis so fine, and I'm a sucker for a stud muffin.
Jenny in love lust.
When he was sure that the only weapons present were the plastic sword I was holding and the dog from hell, Billy hoisted the window up further, tossed a rather large bag of M&Ms at the little Beans and then effortlessly slid in. He handed me a bottle of Mer Soleil and gave me a scratchy kiss on the cheek.
"Dude," I said, pushing him away, "you're still on my shit list…  But this is a good start."
In the kitchen I uncorked the bottle and poured the wine into stemless glasses and turned on Van Morrison.  I handed Billy a glass.  A fracas in the living room over the M&Ms escalated, and I sighed.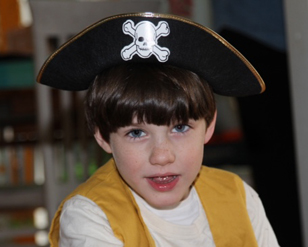 Jax had dumped the M&Ms into the bowl of popcorn, and Moose, who has a strict code of order, was none too pleased.  He was pelting his brother with chocolate and popcorn missiles.
"DESIST!" I bellowed in my mean mommy voice.
In the brief silence that always follows the mean mommy voice—as if they are shocked that I have it in me to make that much noise—the sound of Bernie's old Ford Pinto could be heard rumbling into the drive of Maison Bean.
Bernie is the night manager at the Ladies Club, and if he was driving Papa home, it was a slow night and Papa was soused up on martinis.
When I opened the front door, I saw Papa in his kilt stumbling up the walk with Bernie ambling behind him.  Bernie, who is amazingly spry for someone who is old as dirt, was in his usual Hawaiian shirt, clashing madras shorts and flip flops.
"Billy," Papa said through the gin fumes.  "What are you doing here?"
Moose threw an M&M.
"I invited him, Papa."
"I can take you," Papa said, ignoring me.
Geez Louise.
Papa and Billy looked at each other and nodded and sat down facing each other at the coffee table.  Papa flexed his fingers and then put his elbow on the table.
Unimpressed, Jax and Moose, who'd seen Papa and Billy arm wrestle more times than they could count in the last 10 months, resumed their missile war.  The dog from hell, who has an iron stomach and an unending appetite, was busy trying to clean up the mess.
Gloria began to play on the stereo and almost immediately Bernie's cell phone sounded You Give Love a Bad Name, which meant that Mrs. Bernie was calling.  Mrs. Bernie is perpetually on the warpath with her spouse, and since Bernie refuses to wear his hearing aid, the rest of the world knows EVERY LAST DETAIL.
A siren rang from outside in the distance and the tempo of the smoke detector beep increased.
Bernie was shouting into his phone, and M&Ms and popcorn flew.
And suddenly in the midst of the uproar, everything went into a silent slow motion, and we all watched in horror as a blue M&M flew towards Papa's head, going right into one of his big ol' Grandma Bean ears.
Papa's eyes got wide, and then he fell to the floor.
We all ran to him.  Daffy was licking his face.  Bernie had dropped his phone, and we could hear Mrs. Bernie shouting.  The little Beans were shaking him, and Billy had dropped down to check his pulse.
And then almost as quickly as he had fallen, Papa sat bolt upright and announced, "April Fools!"
Notes
No, I did not fall off the earth. I've just been busy. Hyacinth is in doggy heaven with Rooster. Evidently, she calls Moose on his toy cell phone. He says he's going to build a rocket and go get them. That's about all I can say about that. The bitch's ashes are still on top of the refrigerator because I can't bear to part with her yet. Daffy the Dog, aka Princess Daffodil Bean, is a 5-month-old mini Goldendoodle. She was a gag gift from Santa Claus. Her mother was a 60-lb golden retriever and her father, Romeo, was an 8 ½ pound toy poodle. And to answer your question, no, I do not know how that works.  Everyone is well—it's just that life is careening forward insanely fast, and I can't ever seem to catch my breath.  I miss blogging.
P.S.  Bernie is a figment of my imagination, and, unfortunately, so too is Billy.