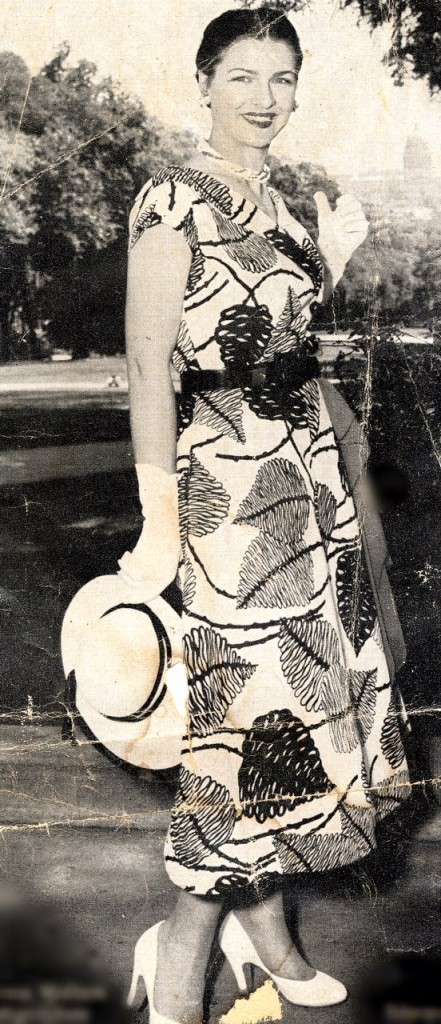 The year I was 19, I rode in a car that Grandma Bean was driving for the first time in my life. We were going out for Chinese and I'd just driven for an hour in a blinding sunset, so when Grandma asked me if I wanted to drive, I told her I would rather not.
She drove horribly, just like you'd expect of any little old grandmother except that Grandma wasn't any ol' grandmother. She drank beer like it was water, vodka when it was available; she argued politics like a Fox News pundit, and she played a mean game of Scrabble. There was even a whisper that she'd tried wacky weed.
"What did you expect?" Papa asked when I told him what a lousy driver she was. "She didn't learn to drive until she was 40."
If Papa had imparted that little piece of knowledge to me before I left, I never would have let her drive. As it was, it was the last time. On the way home from the restaurant, I drove, and I drove us all the way from Hope Hull, Ala., to New Orleans and back for Christmas.
Grandma was born July 1, 1924, in Madison, Wisconsin. She was the second of five children. Her father was a farmer, and she grew up during the Great Depression.
On February 14, 1943, Grandma married Grandpa Bean, a Southerner, who was stationed in the Air Force in Madison. I'm sure Grandpa was bowled over by her great beauty…. Lauren Bacall had nothing on Grandma.
According to Grandma's records, Papa was born 11 months later. According to Papa, Grandma had been drinking when she compiled the family tree, but I think Papa lies about his age, and he's been known to discredit anyone who suggests anything he deems unflattering.
While Grandpa was in the service, Grandma and Papa, and nine years later, my Aunt Lilly, traveled all over the place. They lived in Mobile, Japan, Pueblo, Monterey, Anchorage, Tacoma and Taiwan. They finally settled in Jackson, Ala., where Papa went to high school.
In 1973, Grandma and Grandpa divorced, but I didn't learn about that until a few years later after Grandma married Glen. But even though Grandma married Glen, she and Grandpa were still on friendly terms. Grandpa retired and bought a motorhome. In the summer, he lived in North Carolina. In the winter, he parked in Grandma and Glen's yard.
We were a modern family before it became vogue.
Glen died in 1988 and Grandma took up with a Dewie next, and through the years we usually saw her on our annual visit to the beach.
If Grandma needed to think something out, she always did it verbally. As far as we could tell there was no internal mulling over of things, Grandma just talked… and talked… and talked.
Once when we were at the beach, Papa, who can be a little touchy, just exploded, "MOTHER, WILL YOU SHUT THE HELL UP?!"
(Actually Papa used a word that rhymes with "duck," but this is a family-friendly blog.)
Everyone was quiet for about two whole minutes, and then to break the silence, Grandma just started talking again like nothing had happened.
Grandma was thrifty. She recycled everything. She sent us used Christmas cards that she slapped a label on that read, "Love and peace, Grandma."
She also recycled her stories. The talking got worse when Grandma drank, so everybody kept the booze away from Grandma. One time Grandma got a bee in her bonnet about her Scrabble dictionary. She couldn't find it, and she was going to make us all nuts if someone didn't find it, so I went looking. When I peeked in her suitcase, I didn't find the dictionary, but I did find an almost-empty bottle of vodka.
The funny thing was that we were all pretending not to drink. Papa was drinking vodka in a coffee mug, Grandma had her own stash, and Sissy and I escaped down to the bar on the beach for beer.
That's how it was with our dysfunctional modern family.
Dementia set in about two years ago and Grandma went to a nursing home. God finally took pity on Grandma Monday.  She was 90 years old.  Now she's up in heaven trying to convince St. Peter that Scrabble and vodka belong in the hereafter. If anybody can wear St. Peter down, it's Grandma.
Love and peace, Grandma. We'll miss you.